2023.10.11
Embracing Elegance: Exploring the Advantages of BOPE Matt Film
Welcome to our blog, where we uncover the latest trends and innovations in the world of packaging. Today, we are delighted to introduce you to the captivating qualities of BOPE matt film, one excellent kind of BOPE film. As a renowned provider of polymer films and packaging materials, WEIFU Films is thrilled to showcase the exceptional advantages of BOPE matt film. Join us on this exciting journey as we explore the unique features and applications of this remarkable packaging solution.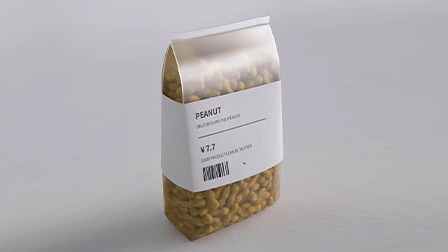 Unveiling the Allure of BOPE Matt Film
1. High Matt Effect:
BOPE matt film exudes a luxurious and sophisticated appearance with its high matt effect. This unique characteristic adds a touch of elegance and refinement to the packaging, making it visually appealing and captivating. Whether used for food, cosmetics, or other consumer products, BOPE matt film elevates the overall aesthetics and enhances the perceived value of the packaged goods.
2. Comfortable Touch Feeling:
In addition to its stunning visual appeal, BOPE matt film offers a delightful tactile experience. Its smooth and velvety surface provides a comfortable touch feeling, creating a sensory delight for consumers. This tactile element adds an extra layer of sophistication and premium quality to the packaging, making it stand out among competitors and leaving a lasting impression on customers.
3. Excellent Surface Clarity and Visibility:
BOPE matt film maintains exceptional surface clarity and visibility, ensuring that the packaged products are showcased in the best possible way. The film's high transparency allows for clear visibility of the contents, enabling customers to easily examine and appreciate the product inside. This feature is particularly crucial for industries where product visibility is a key factor in influencing consumer purchasing decisions.
4. High Dyne Retention and Printing Compatibility:
With its excellent high dyne retention, BOPE matt film provides superior ink adhesion during the printing process. This ensures vibrant and sharp graphics, resulting in visually striking packaging designs. The film's printing adaptability allows for diverse customization options, enabling brand owners to create eye-catching and unique packaging solutions that align with their brand identity and messaging.
5. High Strength PE Matt Structure:
BOPE matt film possesses a high-strength PE matt structure, enhancing the overall durability and puncture resistance of the packaging. This added strength ensures the integrity of the products.
Conclusion
BOPE matt film represents a remarkable advancement in the field of flexible packaging. Its high matt effect, comfortable touch feeling, excellent surface clarity, and printing compatibility make it a preferred choice for brands seeking to create captivating and luxurious packaging solutions. At Weifu Films, we are committed to delivering innovative packaging materials that exceed customer expectations. Experience the allure and elegance of BOPE matt film and elevate your products to new heights of sophistication and visual appeal.