2023.10.11
Unpacking the Benefits of BOPP Matte Film: Why Weifu Packaging is the Trusted Supplier for Premium Packaging Solutions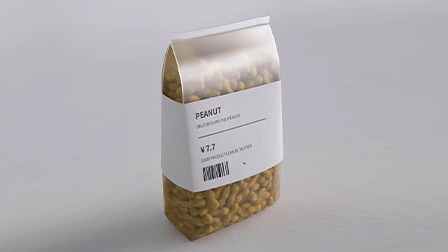 BOPP matte film has quickly become one of the most popular packaging materials in recent years. Its unique properties make it ideal for a wide range of applications. In this article, we'll explore the benefits of using BOPP matte film and recommend a trusted brand that offers the highest quality products: Weifu Packaging.
Benefits of BOPP Matte Film
BOPP matte film has several advantages over other packaging materials, including:
Aesthetically Pleasing: Matte film offers a high-end, premium appearance that makes your product stand out on the shelves. Its luxurious finish provides a sleek, sophisticated look that appeals to customers.
Durable and Protective: BOPP matte film is known for its excellent tensile strength, tear resistance, and puncture resistance. It can protect your product from moisture, dust, and other environmental factors.
Adaptable: BOPP matte film can be used for a variety of applications, such as food packaging, cosmetics, and consumer goods. It can be easily printed on, laminated, or coated to suit your specific needs.
Why Choose Weifu Packaging?
When it comes to choosing a supplier for your BOPP matte film needs, it's essential to find a company that you can trust. Weifu Packaging has been providing high-quality packaging solutions to customers for over 20 years. Here are some reasons why Weifu Packaging stands out:
Quality Products: Weifu Packaging uses the latest technology and equipment to produce BOPP matte film that meets the highest standards of quality. Their products are rigorously tested to ensure that they meet or exceed industry regulations.
Competitive Pricing: Weifu Packaging offers competitive pricing without compromising on quality. They can help you find the best solution for your budget.
Excellent Customer Service: Weifu Packaging is committed to providing exceptional customer service. Their team of experts can help you choose the right product for your needs and provide ongoing support as needed.
Conclusion
In conclusion, BOPP matte film is an excellent choice for anyone looking for a durable, aesthetically pleasing packaging material. Weifu Packaging is a trusted supplier of high-quality BOPP matte film that offers competitive pricing and excellent customer service. Whether you're packaging food, cosmetics, or consumer goods, Weifu Packaging has the right solution for you. Contact them today to learn more about their products and services.