2023.10.11
Unveiling the Versatility and Superiority of BOPE Film in Packaging Solutions
Welcome to the exciting world of BOPE film, a revolutionary material that is transforming the packaging industry. At WEIFU Films, we take immense pride in being at the forefront of innovation, specializing in the production and development of polymer films and packaging materials. Our commitment to quality, sustainability, and customer satisfaction has established us as a trusted provider of customized packaging solutions.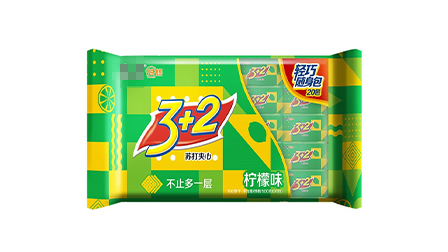 Company Overview
Since our establishment in 2000, with a rich history dating back to 1981, WEIFU Films has amassed over 40 years of industry experience. We offer a diverse range of products, including BOPP, CPP, BOPE, CPE, metallized film, woven sacks, and more. Our commitment to excellence has enabled us to expand our reach to over 20 countries and regions, including Europe, Germany, Japan, South America, and Southeast Asia.
Certified with ISO9001:2015 and ISO14001:2015, we uphold the highest standards of quality management and environmental responsibility. Additionally, our BOPP Line has achieved Global Recycling Standard (GRS) certification and EcoVadis social responsibility rating certification.
BOPE Film Performance
BOPE film, or Biaxially Oriented Polyethylene film, offers remarkable performance attributes that set it apart from other packaging materials. It boasts high tensile strength, excellent printability, resistance to low-temperature impact and puncture, low haze, high transparency, and easy tearability. Its tearability and toughness surpass that of other PE films, making it a preferred choice for various applications.
Application and Advantages of BOPE High-Temperature Resistant Plain Film
Our spotlight today is on BOPE high-temperature resistant plain film, a versatile product that opens up a world of possibilities for packaging solutions. This film exhibits exceptional properties, including low shrinkage rate, resistance to deformation, excellent temperature resistance, wrinkle-free bag making, superior stiffness, and puncture resistance comparable to BOPA.
Suitable for lamination and printing product structures, BOPE high-temperature resistant plain film finds its applications in stand-up laundry detergent packaging, seafood bags, zipper bags, and more. By replacing traditional PET or BOPA structures, BOPE film enables the creation of mono-material structures, enhancing recyclability while maintaining stiffness, print receptivity, and slip properties. It is compatible with various high-speed printing and packaging machines, making it a versatile choice for manufacturers.
Conclusion
In conclusion, BOPE film has revolutionized the packaging industry with its outstanding performance and wide-ranging applications. At WEIFU Films, we are dedicated to providing our customers with the highest quality packaging solutions tailored to their specific needs. With BOPE film, you can achieve superior packaging performance while contributing to a more sustainable future.
Join us in embracing the limitless potential of BOPE film. Experience the reliability, versatility, and environmental advantages it offers. Contact us today and embark on a journey towards innovative and sustainable packaging solutions with WEIFU Films.