2018.03.28
Step into the road of innovation and environmental protection in traditional industries
With the "explosive" development speed of science and technology, the flexible packaging closely related to our life is also constantly optimizing and innovating. For example, the flexible packaging used for food packaging, agricultural and sideline products, printing labels and other products all have different functions, so that users of products can benefit more from it. Weifu not only focuses on the production of flexible packaging base film and the innovative R&D of plastic woven sacks, but also focuses on the development theme of "innovation and environmental protection", always makes constant efforts in the R&D and production of bio-degradable, lightweight, new functional films, and advocates the wide use of green packaging in the industrial chain. Weifu is well aware that that the own development is from nature, and now is recognized by the market and continues to develop rapidly, which is precisely because Weifu adheres to the concept of coordinated development and harmonious progress between people and the environment. So, let's take a look at how Weifu guards the green with practical actions.
Mr. Liang Weigui, the CEO of Weifu, is well aware that only high-quality and low energy consumption production lines can better meet the growing quality demand of cooperative partners for products. Only through the upgrading of production technology can we follow the general trend of green development. Since 2000, Weifu has successively imported a full set of high-quality production lines from France, Germany, Britain and other countries. With equipment improvement and innovation, three new practical technologies have been invented, including "MDO drive device of BOPP production line", "heat recovery device of high-speed BOPP production line", and "environmentally-friendly air-conditioned low-pressure air supply device". Through these independently invented technologies, Weifu not only effectively improves production efficiency, but also significantly reduces energy waste and waste emissions, fulfilling the enterprise's responsibility for environment-friendly production.
The innovation and research spirit of Weifu people are the inexhaustible driving force for the development of the enterprise, and also the nucleus of Weifu to adhere to the implementation of "green" packaging and environmental protection production. Weifu has established an efficient scientific and technological innovation system and a comprehensive R&D branch, with a fixed technology R&D team of more than 80 people, and the R&D investment continues to grow by more than 30% annually. In addition to our pioneering 17 μ MSPP film, 50~100 μ M Two Sides Matt film, Wear Resistance CPP film and other new products which meet the market within the industry, there are many independent product technologies, such as anti-counterfeiting electronic labels, anti-slip film, double-layer inner bags, anti-freezing agent, coating film and Anti-UV formula, which not only meet the differentiated needs of different customers, but also reduce the usage amount of packaging materials, thus reducing the pollution to the environment.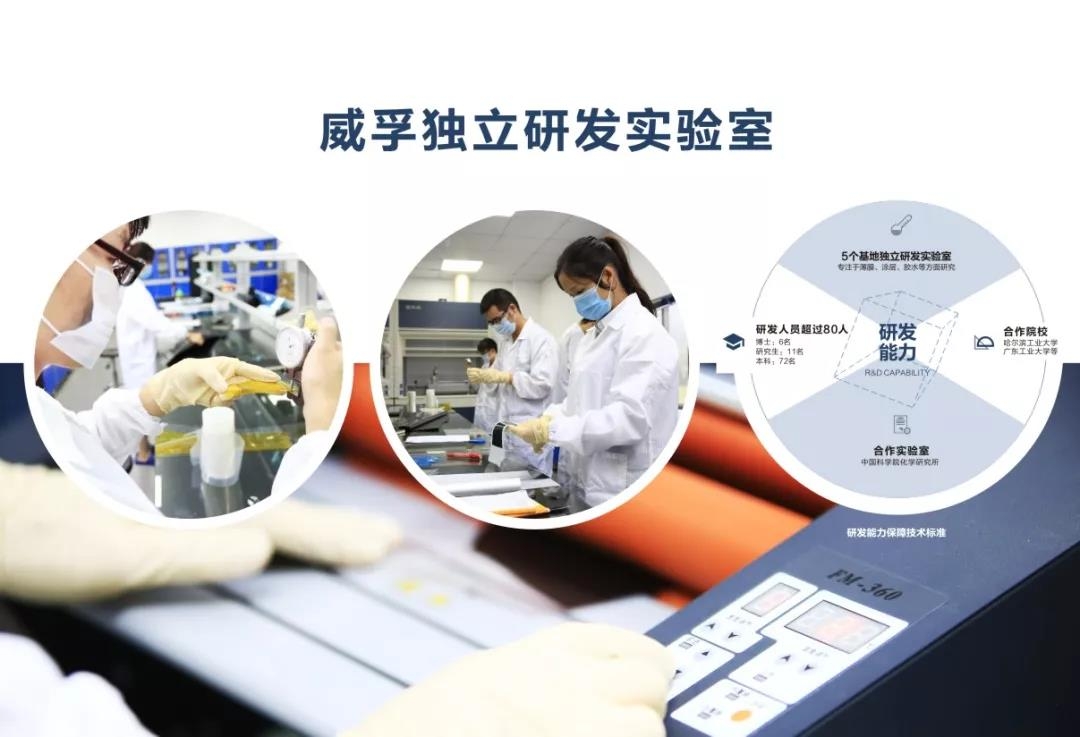 Weifu attaches great importance to every measure of environmental construction. In addition to strictly controlling of materials, increasing investment in equipment and scientific research, Weifu also invests a lot of money every year to research and develop environmental protection products, has carried out in-depth strategic cooperation with Chinese Academy of Sciences, Guangdong University of Technology, Harbin University of Technology and other universities, and is committed to the research of functional and environment-friendly materials. In 2015, Weifu successfully developed the technical patent of "Fully bio-degradable CPP film and its production method". With this technology, the product can be completely degraded without any environmental problems, effectively ensuring the sustainable use of soil; In 2016, Weifu was awarded the title of "Clean Production Enterprise in Guangdong Province", which means that Weifu's efforts in environmental protection production have gained more and more recognition from all walks of life.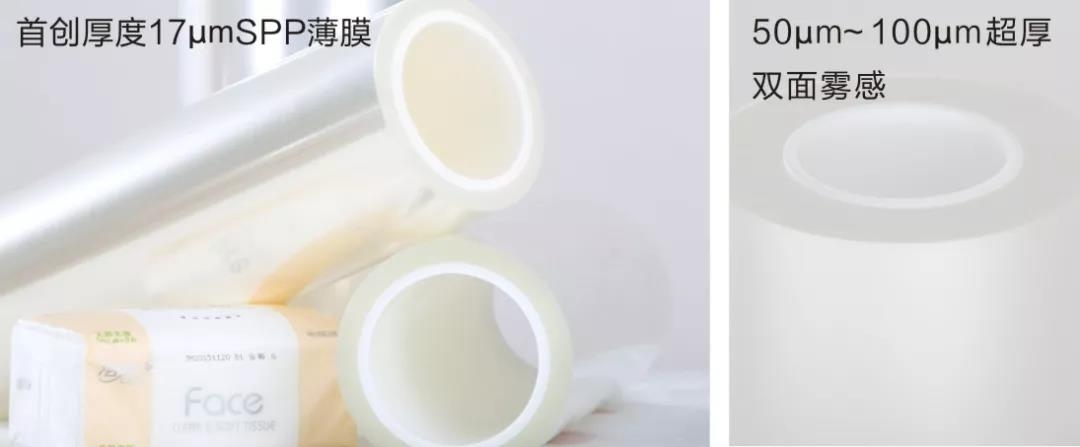 Weifu's brave spirit in facing the green environmental protection problems of human society has created its continuous product innovation ability and the emergence of a number of environmental protection production research technologies, which won the favor of a large number of domestic and foreign enterprises, including Huawei Group, Xufuji, VIVO, OPPO, Nestle, Shuanghui, Weida, Dali Group and other well-known enterprises, which have reached long-term cooperation agreements with Weifu and also are close strategic partners. In addition, in 2017, Weifu signed an investment cooperation intention agreement with Puning Municipal Government to settle the 1.15 billion yuan investment project in Yinggeshan Industry Park. At that time, once the production area which covers an area of about 140 thousand square meters is put into production, it will be more able to meet the diversified production customization needs of different customers, and better promote the concept of green and environment-friendly production.

As an enterprise that has been in the traditional industry for 38 years, Weifu will continue to devote to building an energy-saving, environment-friendly and recycling enterprise with strong strength and rich experience, fully understand the importance of environmental protection production from the perspective of national strategic development, establish a sense of hardship, enhance the sense of crisis and responsibility, and jointly build a better homeland, so as to go wider and further on the innovation road of environmental protection and green products!