2019.08.26
The Business Skills Training in August was successfully completed
On the afternoon of August 21st, 2019, the half-day Weifu Business Skills Training Meeting was successfully concluded. Geng Wei (engineer), the director of the Production Technology Department, would be the lecturer of the training which was attended by Mr. Liang Qingguo, the vice general manager of the company, all the members of the Marketing Department, all the supervisors of the Quality Control Department and the Production Department. More than 40 people participated in the training. This training mainly explained how to accurately identify customer needs, how to control the production of general or customized products, internal product classification and how to deal with common problems. Trainees in the training listened and took notes carefully, asked questions and communicated actively . There are full of active interchange of ideas in this training.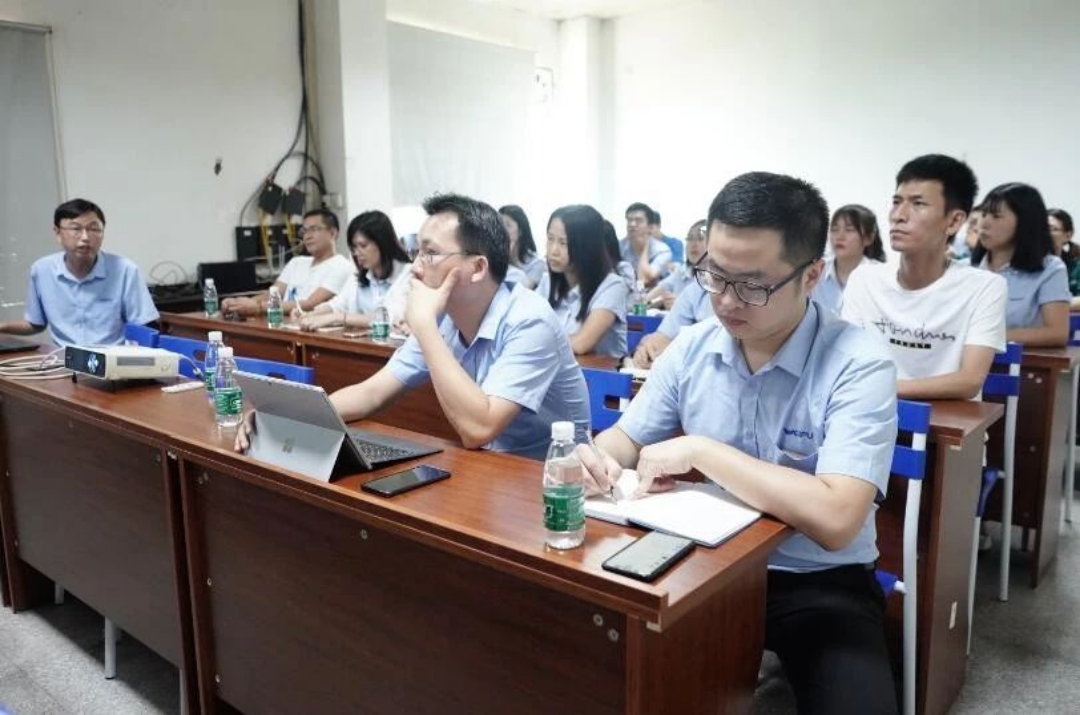 The engineer Mr. Geng analyzed the current market environment and customer needs, took good guidance in the form of classroom teaching and interactive Q&A, and combined theory with practice.
After the training, the trainees expressed that they had benefited a lot. They not only had a clearer understanding of the company's products, but also learned more professional skills, improved their own business knowledge level and the knowledge could be better used in the future, focusing on customers to do comprehensive services and creating more value for the company.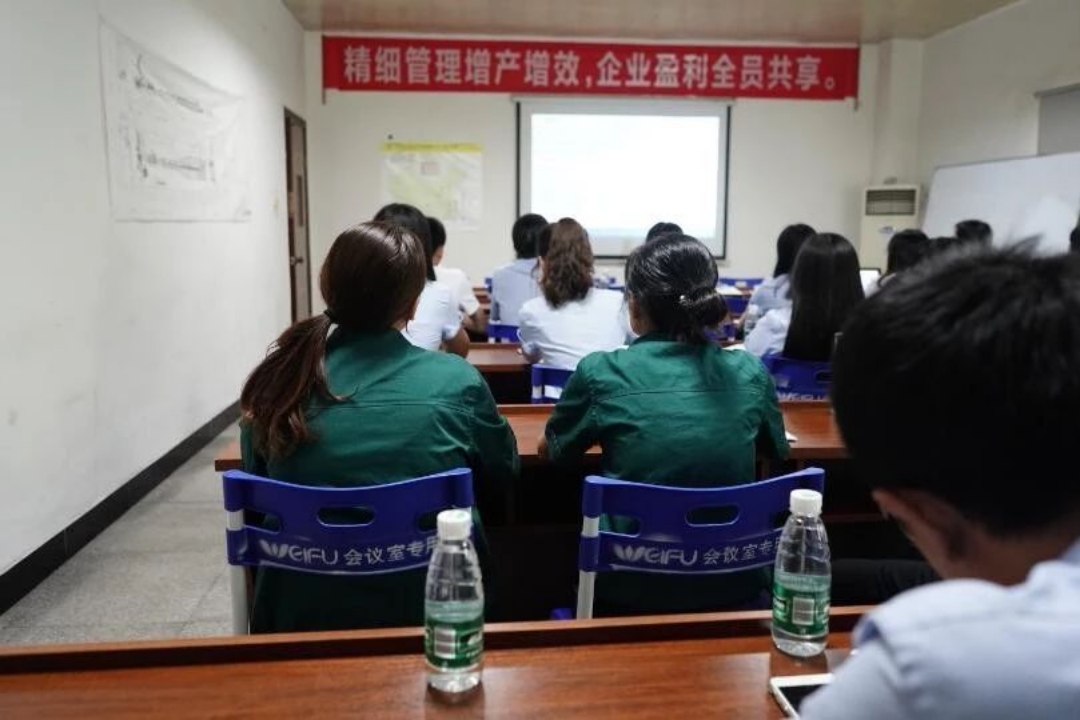 Adhering to business skills training is an important strategic decision for the rapid and sustainable development of Weifu. At the same time, we know that the improvement of the quality of all staffs can promote the virtuous circle of the talent platform, so as to promote individuals to obtain more opportunities for success, have good achievement and realize the sense of value in life. As the saying goes, "three people are bound to have our teachers". In the process of business skills training, a platform for technology sharing, common learning and equal communication has been built virtually, so that everyone can learn from each other, inspire each other, complement each other, to achieve the goal of common improvement and progress.
Weifu always cares for every employees. With the mentality of growing together with progress, we constantly improve the construction of the staff team. Through training, birthday trips, cultural cultivation, system construction and other forms, we let everyone feel the care and support from the Weifu family. We hoped that everyone in Weifu can cherish the opportunity, seriously treat every organization of the company, participate with full enthusiasm, truly gain and use what you have learned, so that the business quality, innovation awareness, cooperation spirit and personal charm can be comprehensively improved, and become a better person!