2020.10.13
【Weifu Course】 The training of "6S Management and Extension" in the Management Elite Training Camp was successfully completed!
According to the training plan of the Management Elite Training Camp in 2020, the HR Department organized more than one hundred management personnel above the team leader and reserve talents of each department on August 29 to carry out a special training of "6S Management and Extension" which is widely used in modern production, so as to ensure the quality of enterprise products and create a cleaner and more orderly working environment while improving the production efficiency of the enterprise.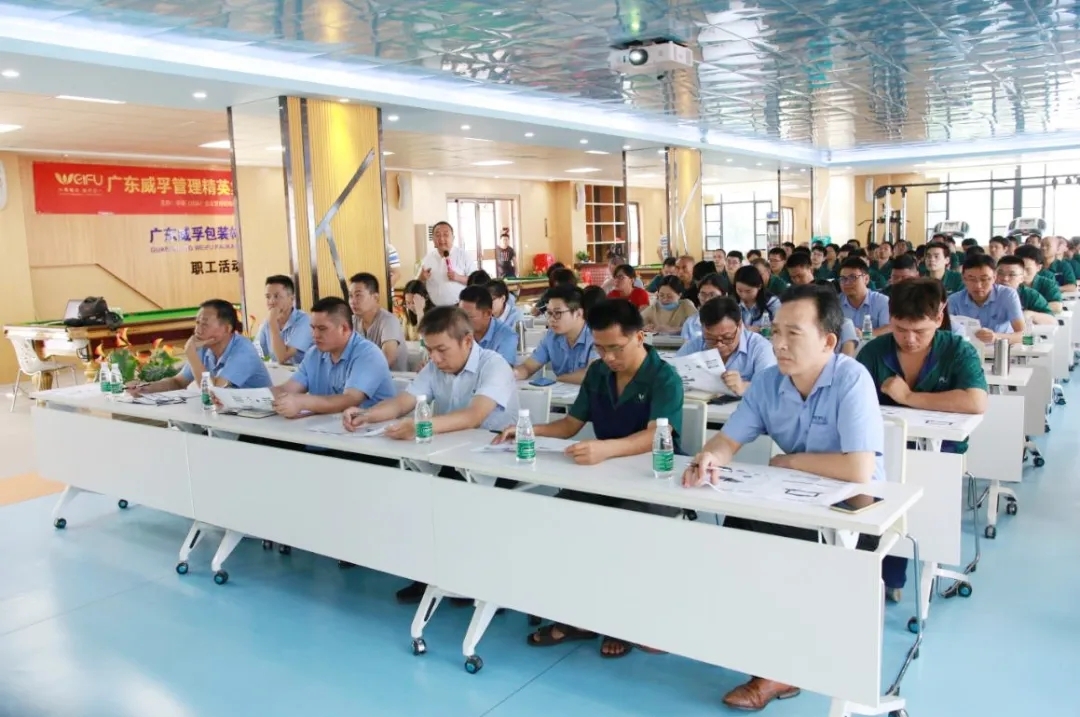 The HR director Mr. Zhang Jianfeng participated in the whole process of learning and pointed out before the class: "Energy conservation and consumption reduction, quality assurance and efficiency improvement, and safety production are fundamental to the sustainable development of the company. 6S management is the basic management method to build a strong competitive enterprise and build a high-quality staff team. I hope that all staffs will study hard in the training, apply what you have learned, and strive to inspire organizational vitality, constantly improve the management mechanism, improve execution and work efficiency, so as to develop together with the company."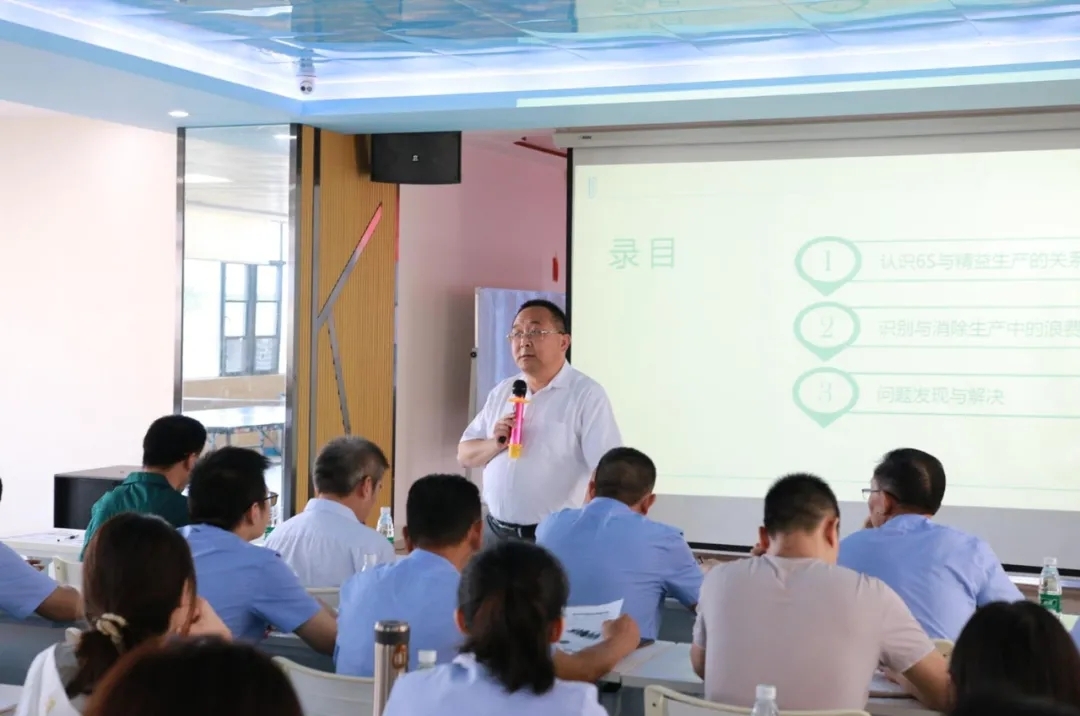 The keynote speaker of this training was Mr. Li Jinqiang, who closely combined the current management situation of the company and made trainees understand the differences and shortcomings from six aspects of sorting, rectification, cleaning, cleanness, literacy and safety through comparison, and made students realize the importance of 6S management in production application in simple terms, and carried out detailed analysis and focus on the specific methods of each element of 6S management in practical application. At the same time, the eight common wastes in lean production management in enterprise management: defective and repair wastes, excessive processing wastes, action wastes, handling wastes, inventory wastes, excessive and premature manufacturing wastes, waiting wastes and management wastes are analyzed and guided for improvement one by one.
The trainees kept a high enthusiasm for learning knowledge, devoted themselves to the learning process and said that through this study, they fully realized the importance of lean production site. The management of the "6S" production site starts from and ends with safety. They must carry out relevant work in strict accordance with the requirements of the 6S management system, improve the current work step by step and constantly, achieve orderly, standardized and concise production management, and further improve the economic benefits of the company.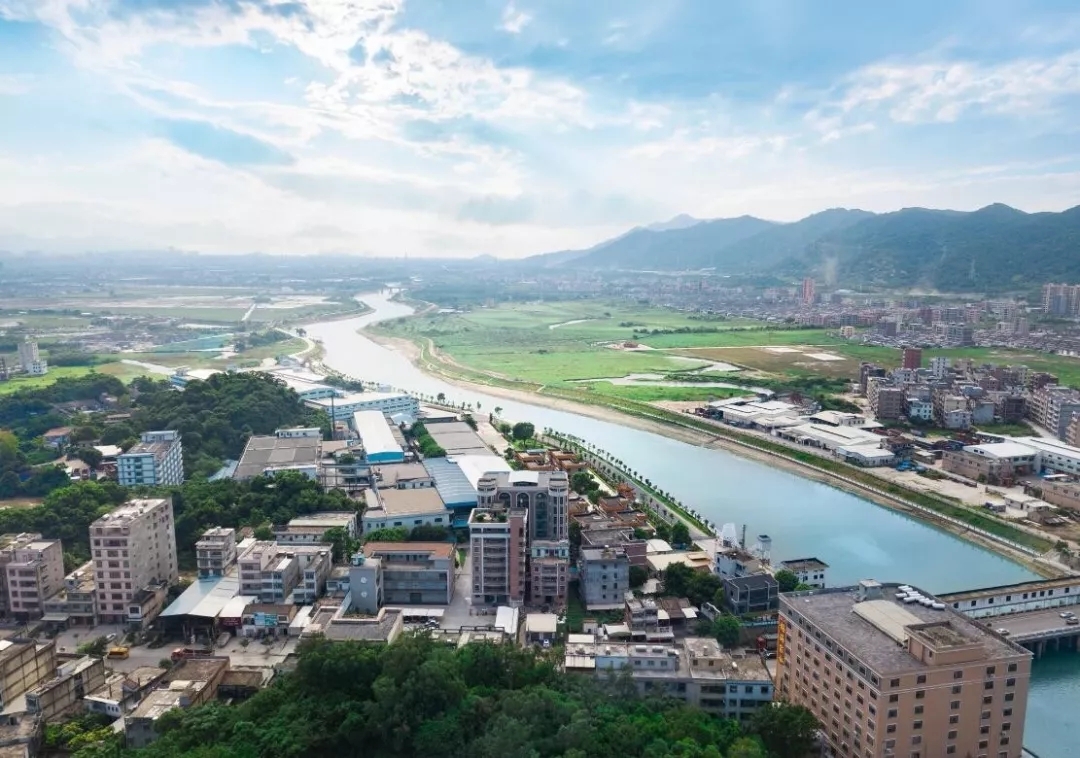 Weifu adheres to the scientific management mode of continuous learning and exploration, and uses the power of knowledge to create a more safe, civilized, clean and efficient working environment for employees, so as to make the working atmosphere harmonious and enhance the sense of belonging and responsibility of employees. At the same time, we should constantly improve the benefit and efficiency of enterprise operation in a good corporate culture, and ultimately achieve the overall strategic goal.